Have you ever been faced with an impossible situation? Recently, I've been faced with a situation where I can make no physical change. What I want, I can't make happen. I have no power to affect change. I'm a fixer by nature. I don't let things go. I want to try and try and try to make a difference. But now, I'm in a position where I can't make anything happen. The situation is out of my hands and I don't like that.
Instead of feeling hopeless, I'm hopeful but probably not for the reasons you think. I'm hopeful because of the old adage, the pen is mightier than the sword. The phrase came from Edward Bulwer-Lytton in 1839, in his play Cardinal Richelieu. Usually, the phrase is used to discourage violence or physical altercation and to defer to political and administrative intervention.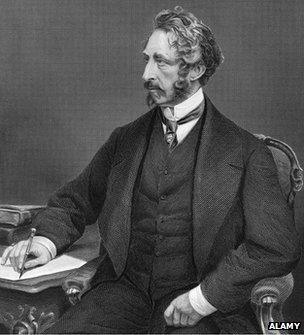 You might think I'm planning on petitioning my Representative or some lobbyist. The issue I need fixing is far beyond the scope of Columbus, OH, or Washington D.C. Very few if any problems are fixed by politics, this one is way outside of their control but I'm still hopeful because the pen is mightier than the sword.
How am I hopeful? I have a situation where I need some change, some power to be on display. I didn't write an edict or submit a law to be passed. I don't know a lobbyist. Instead, I did a simple task that has profound strength and might. I took the situation and wrote it down on a 3×5 notecard, that's it. I wrote it down on a regular notecard. It is the most powerful thing I can do.
Several years ago, I read A Praying Life by Paul Miller. In this book, he shares his method of cataloging his prayer requests. He takes individuals, situations, and personal issues and writes them on 3×5 notecards. On those cards, he writes specific prayer requests and Bible verses to guide him as he prays. His method has been very helpful to me. It is one that I use regularly.
I have a small binder clip with my notecards. On those cards are people, issues, and groups I pray for regularly. I have a couple of cards for those dearest to me. Why the 3×5 cards? Honestly, if I listed everything on a piece of paper that I wanted to pray for in a given day or week, I'd be overwhelmed and distracted. However, if individual things are on a 3×5 card, I know I can hold that in my hand and pray for it. Sometimes, I get through the whole stack, other times, I don't. I have cards I pray for daily and others I pray for weekly.
But in it all, it's just a 3×5 card that isn't intimidating, unless, of course, you are resisting the God of the universe because I'm praying to Him. He spoke the world into existence (Gen 1-2). He upholds the world by the word of his power (Heb 1). All the world was created for him (Col 1:15-20). He knows all things from the end to the beginning and works it in accordance with his will (Is 46:10). He will not let the evil of this world win and will use the evil in this world to bring about his good (Gen 50:20, Rom 8:28). He laughs at the nations and rulers who try to resist him (Ps 2). Things for me (and you) are impossible but that's ok because what is impossible with man is possible for God (Matt 19:26).
Sometimes, when we are faced with an impossible situation, we think, "I can't do anything!" This is not true. You can't make a change but you can do something. You can pray. I can pray. When we pray, we aren't saying we are powerful. Instead, we are declaring our dependence and inability. We are lifting our prayer requests to the Lord who is powerful and mighty. He desires to move and act but in his great providence, he uses the prayers of man to accomplish his purposes so we must pray. We must ask him (James 4:2).
Why should you write down your prayer requests? Because the pen is mightier than the sword and your mind. When you write down a request, you are writing it down because you want to see it, pray about it, and because you are taking it seriously. Secondly, life is crazy. If you are like me and you have more going on in your life than you want. It can be very easy to forget things, even when they are important. If you write down your prayer request on a card, it's impossible to forget. You'll see that small stack of cards and be reminded to pray. You can't make anything happen but you can pray!
I don't have the power or ability to make the change I want. I can't produce the outcome I desire but I can pray. I can be disciplined to pray to the Lord. I am thankful that God hears our prayers and answers prayers. Maybe you need to find some 3×5 notecards and pray. You can't make things happen but you can do something. You can pray.